Share this story on Facebook
What's most distinguishing about professional wrestling compared to other types of martial arts is that it can also be a team sport, where instead of personal one-on-one fights, there are team fights.  As it is the case with all kinds of team sports, there are teams that have great performance, whereas there are teams that are not so famous because of their lack of remarkable results, and there are those which have their slot among the worst teams of all times. Team work is really important, and when one is not able to introduce it in the game, even the best of athletes will fail to show what they've got. Here are 25 of the worst tag teams the world knows of.
1) The Ding Dongs                                                                                 (1 of 25)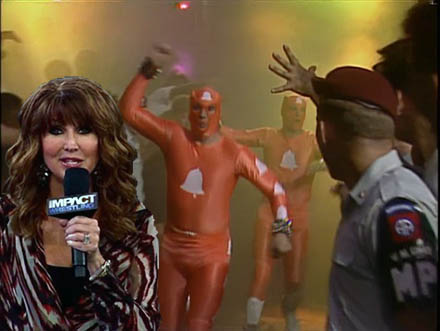 They are found in the top 5 worst tag team lists quite often nowadays. Judging by their name and moving on to their gimmick and way of fight, the Ding Dongs have earned their place on this list.
2) Billy and Chuck                                                                                                        (2 of 25)
The story about this tag team proves that public behavior is as important as the professional performance of a professional wrestler. After they have lied to be a gay couple, and then publicly confessed their game has gone too far, they have lost many popularity points.
Share this story on Facebook