Share this story on Facebook
Ric Flair, a name that instills awe and authority in the world of wrestling. With so many World Championship titles, you don't need to know all the accomplishments of the best wrestlers to put him on the list of the biggest wrestling legends. The process of creating an image of a star requires lots of skill, discipline, and hard work. Once you reach stardom, it seems like you get a license to be arrogant and whimsical, impossible to please with mediocrities. When within the limits of acceptable, it can look cool, however, once you cross the red line, you may be easily defined as a pretentious snob, or even vulgar.  Ric Flair wouldn't be Ric Flair if he had a thing for limits.  There is a selection of 15 occasions in which he was a jerk to say the least. All these took place outside the ring.
1) Flair vs. Sammartino                                                                                               (1 of 15)
We can all agree about Ric being great at putting people down, no matter whether they've asked for it or not. There had been one such occasion when he told Bruno Sammartino, a professional wrestler who had a promising future ahead of him, that he couldn't get fans and admirers outside New York. He didn't do anything to 'ask for it' and Bruno was a great professional deserving of nothing but praise. Maybe Ric felt the same way, who knows.
2) Nature Boy vs. Mick Foley                                                                                  (2 of 15)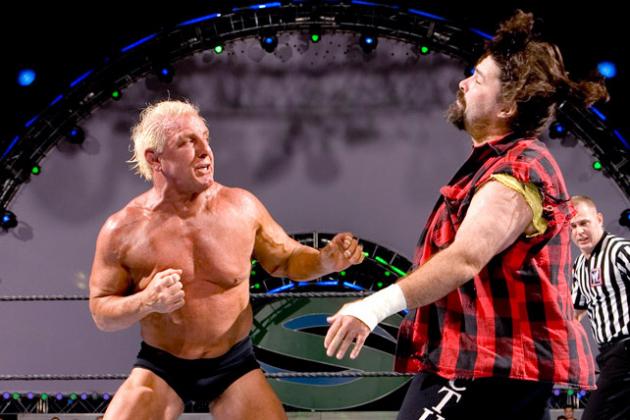 In 1998, Ric Flair has been ruthless to Mick Foley, mocking him for, believe it or not, the bad injuries he got on many occasions. To be a pretentious star is one thing, this situation however, has shown him to be nothing more but an inconsiderate prick. Injuries are something very few adult people would have the heart to mock. But that's ruthless Nature Boy, and no one can change that. You can love him or hate him, it doesn't make any difference to him.
Share this story on Facebook