Share this story on Facebook
When watched on TV, it looks like a game. For those in the ring, it's the cruel reality, every match is the fight of their lifetime. It is a fight fought on so many levels in which, if you don't win, you're left with nothing. You lose your wealth, your health, and eventually your life. In the competitive world of wrestling, there's no room for 'second best' and mistakes are hardly forgiven, as the gang from 'Abba' once sang: "The winner takes it all, the loser has to fall". Once you lose everything, chances are you will be left devastated and torn to pieces. Rare are those who move on after a big failure, and see the fall as an opportunity. Below, there are 15 examples of people who didn't and couldn't.
1) Chris Benoit                                                           (1 of 15)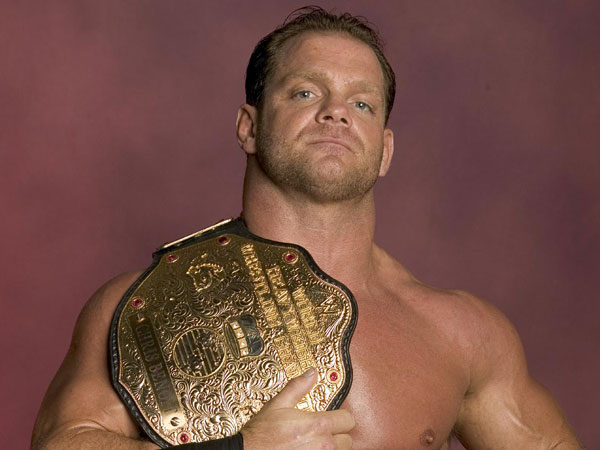 Chris Benoit's story serves as a lesson to all of those who are ready to overlook every other aspect of their lives to make it big in their career. Thanks to his tirelessness he got seriously injured in the ring so many times that it was impossible to prevent a lasting brain damage (and not a single one either). This alarming and constantly worsening condition has led him to kill both his wife and his kid and then took his own life. He has a good reason to be on the first position here, since his story is one of the most tragic in wrestling history. Other wrestlers' failures usually didn't go as bad. Chris lost not only his career, but his life, his health, his sanity, his family, and eventually his life.
2) Shawn Michaels                                                          (2 of 15)
Shawn Michaels is another star that went out from the starry sky of WWE very early and not so gloriously. When fighting for your career is as challenging as it is in wrestling, chances are you will end up walking the wrong path which sometimes is accompanied by drug addiction. In the case of the Heartbreak Kid it was a combination of a bad injury and an even worse drug addiction.  He has had a close brush with death a number of times. He is one of the very rare who managed to stand up and move on with his life after retirement and everything he's gone through prior to it.
Share this story on Facebook